Packard Brothers Organ Company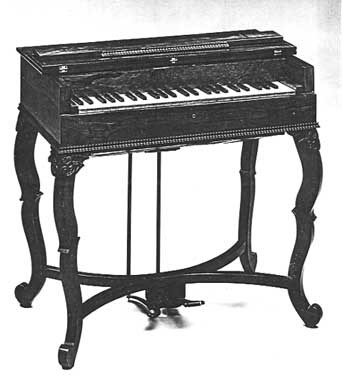 This is just about all the information that's survived the passing of time on the Packard Brothers Organ Co.
The company was located in Bridgewater, MA. By Isaac T. and Edmund Packard. Melodeons were made under the Packard Bros. name as well as under each brother's name.
For a time Isaac was in business as Packard & Foss and as Packard, Foss & Co. in North Bridgewater in 1850, then in Campello. In 1852 Isaac is shown at Campello, MA.
In 1862 Edmund Packard sold his business to Philip Reynolds. Isaac moved to Chicago and formed Packard, Keith & Talbot, but the business failed at the time of the Chicago fire in 1871.
Isaac then moved to Fort Wayne, IN where he formed the Fort Wayne Organ Co. (qv) with the backing of S.B. Bond, a banker. In 1900 the name was changed to The Packard Organ Co. At that time the factory had a capacity of 4,000 organs per year. The site of the former Packard factory in Fort Wayne is now Packard Park.
For more information click on the "home" tab above