Miller Organ Company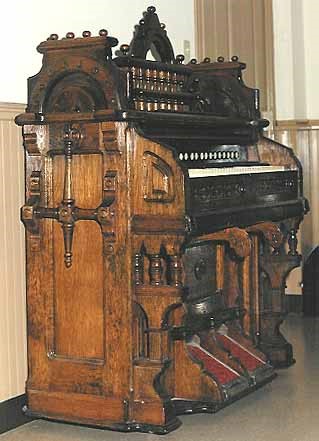 Unfortunately, this is just about all the information that's survived the passing of time on the Miller Organ Co.
Their retail store was at 738 Cumberland St., Lebanon, PA; established ca 1873 by Adam B. Miller (1848-); two-story factory built 1874, increased to four stories in 1883 Abraham H. Miller (1845-1911), no relation, joined ca 1887.
The factory capacity was 1800 organs per year in 1899. Also built pipe organs beginning in 1886 then renamed Miller Organ & Piano Co. in 1904.
They were then located at Eighth and Maple Streets. Made organs at least through 1922.
Serial Numbers:

1892 - 13303 1895 - 17637 1903 - 27908
1892 - 13561 1899 - 22184 1905 - 31353
1893 - 15011 1900 - 23240 1914 - 39893
1895 - 16868 1902 – 25830
For more information click on the "home" tab above