Estey & Co. Was the Biggest
Of the 600 plus companies that manufactured pump organs in the United States, no one built more organs than Estey & Co, of Brattleboro, Vermont.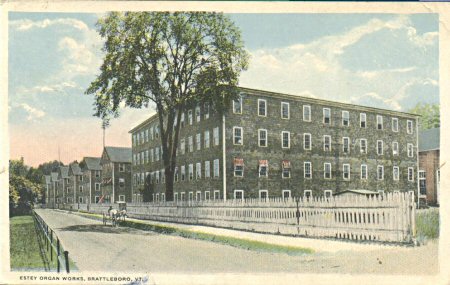 In the relatively short reign of the pump organ's popularity, companies like Estey were building tens of thousands a year while other companies were only building a couple hundred a year.
It's important to point out that the size of a company's production numbers didn't necessarily indicate that they made the best quality pump organs.
There's certainly no question Estey built some excellent pump organs, but they also built some organs that were a long way from being excellent.
However, it's important to keep in mind that almost all organ manufacturers had a high and low end product line.
Companies like Mason & Hamblin or Packard didn't come close to Estey's daily production numbers, but they built some excellent, high quality pump organs. Then again, they also built some that were not.
And yet, there were companies that seemed too specialized in building junk – you could almost call them "musical firewood."