The Only Pump Organ Walt Disney Studios Ever Built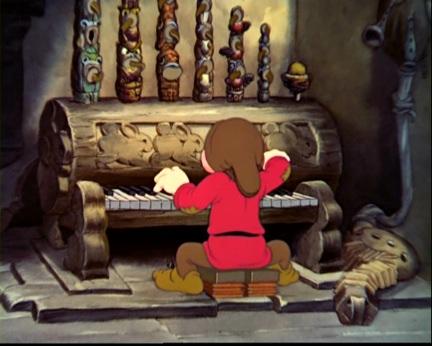 In Disney's 1939 classic motion picture, Snow White and the Seven Dwarfs, we see Grumpy (one of the 7 dwarfs) playing his pump organ.
We can also see that Grump's pump organ has a rather unique design. It has no foot pedals, no base pedals, no stops and a lot fewer keys, than 61. However, there's certainly no question that it has a very unusual bellows system - he's sitting on it.
He's able to work the two exhaust bellows by moving his "bottom" up and down, while keeping time to the music - now that's talent!