Don't Pay Too Much for a Reed Organ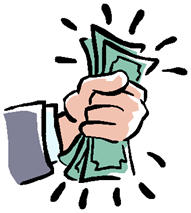 Currently, there's no market for antique reed organs. True, this may change in the next couple of years, but right now they're not selling for very much. If you do a search for reed organs on either Google or Craigslist you'll quickly see what I mean.
The average reed organ is selling for around $200 to $300 - if that. However, you'll also notice that some sellers are asking all kinds of prices. This is because they either have little or no knowledge of the pump organ market, or they're trying to take someone for a simpleton.
Don't laugh! Some people who also have no knowledge of the pump organ market do pay these inflated prices because they have more money than they have market awareness.
Please note: If you're searching on eBay for an organ, be sure and check the number of bids the seller has received to date - in most cases it's zero. This will almost always tell you where the market is and you can bet all your pump organ music, if you're lucky enough have any, it's not going to be in the thousands of dollars.
However, there can be one or two exceptions. If, by chance, you should be lucky enough to run across the pump organ that was once owned by the Lincoln family while they were in the White House (and by the way they had one that Mrs. Mary Todd Lincoln routinely played) well, naturally, that's a completely different story. But you had better have it verified, confirmed, and documented a least a couple of times.