Would You Like The Materials To Repair Your Reed Organ Yourself?
If you would like to try your hand at just repairing your organ, I can help. In the beautiful rolling hills of Mount Airy, North Carolina there is a father and son business that can mail you all the materials you'll need.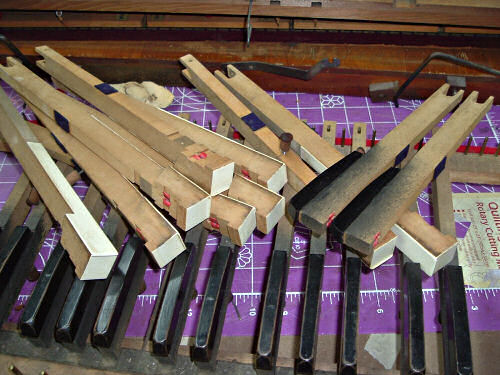 Below are just a few of the items they have in stock.
bellows cloth
bellows valve cloth
foot pedal straps
pedal return springs
pedal hinges
brass reeds
key tops
key sharps
stop faces
stop knobs
stop rods
decals
In addition, they can also provide you all the guidance and counsel you'll need. Give them a call.
Johnson & Son ( )
117 Colonels Trail
Mount Airy, NC 27030
336-320-2212