Lyon & Healy Organ Company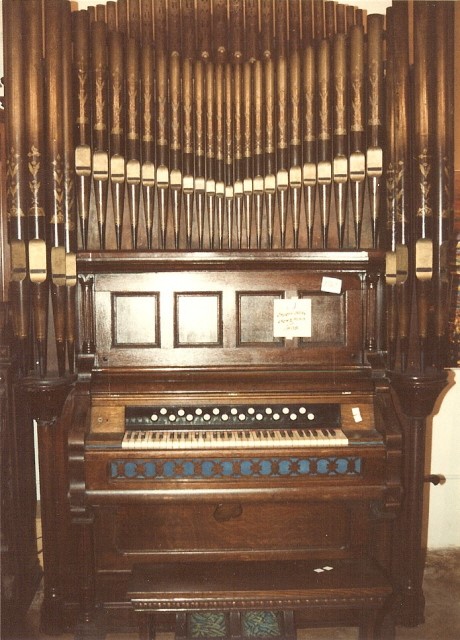 Unfortunately, this is just about all the information that's survived the passing of time on the Lyon & Healy organ Co.
The company was located at 156-164 State St., factory at Randolph St. & Union Park 1864, Randolph St. and Ogden Ave. in 1897.
Patrick J. Healy and George W. Lyon, former employees of Oliver Ditson in Boston, started a retail music business in Chicago in 1864 with the backing of Ditson, and in 1887 began manufacturing reed organs.
They had sold 217,249 reed organs by 1880. Patrick J. Healy died in 1905, aged 65.
They discontinued organ production in 1907. In 1919 Lyon & Healy was the distributor for Estey in the Chicago area.
They also sold a suitcase-style portable organ with the Lyon & Healy stencil manufactured by Estey and also a two-manual and pedal stencil organ made by Clough & Warren. See Kenwood.
Serial number: 1888B25299
For more information click on the "home" tab above