Hollywood and the Pump Organ
Although it's not uncommon to see an actor playing a piano in a Hollywood movie, it is uncommon to see one playing a pump organ.

However, the further back you go in motion picture history the more likely you are to see a pump organ in a movie. The last one that I know of is the 1943 MGM film "Meet Me in St. Louis," staring Judy Garland.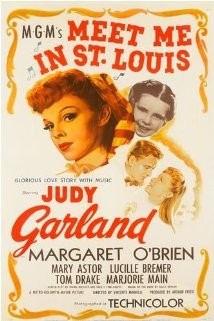 One scene in the picture takes place in a large music emporium (early music store) where several pump organs can be seen throughout the store. An actor is playing a pump organ and singing a popular song for one of the customers.

Below is the onetime Hollywood movie star Myrna Loy sitting at a pump organ for a 1936 MGM publicity photograph.