Adler Organ Company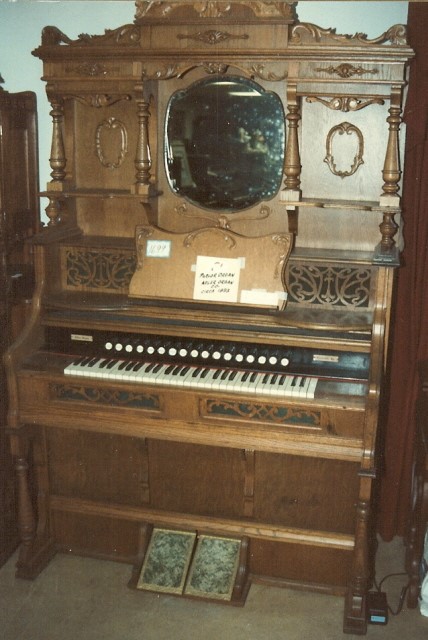 Unfortunately, this is just about all the information that's survived the passing of time on the Adler Organ Co.
The company was located at Chestnut & NW Corner 29th St., Louisville, KY. They were established in 1903 by Cyrus.L. Adler, also shown as the Adler Manufacturing Co., Adler Music Co., and the Beckwith Organ Co.
Adler later acquired the Geo. P. Bent Co., Inc., makers of the Crown organ.
Adler was apparently controlled by Sears, Roebuck & Co., (qv). Adler made the Adler, Loreto, Beckwith, Crown and probably some of the Netzow Milwaukee organs.
The Loreto organs were sold by John M Smyth, (qv).
Serial numbers: 1910 - 104666, 1911 - 121292, 1914 – 144773
For more information click on the "home" tab above