A. B. Chase Company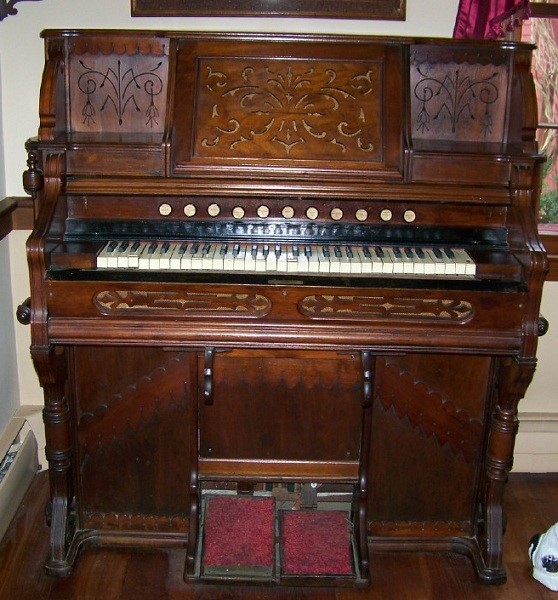 Unfortunately, this is just about all the information that's survived the passing of time on the A. B. Chase Co.
The company was located at 42-46 Newton St., Norwalk, OH; with office and sales room at 16 West Main St.
It was founded by Capt. Alvin B. Chase and incorporated on Sept. 1, 1875; Chase died in 1876 and was succeeded by Calvin Whitney, a lumberman and an original stockholder, who was associated with the company until 1909.
The original factory was located in the old Norwalk Barrel Co. buildings on Newton St. This building burned in 1880 and a new building was built on Newton St., which was later occupied by the Norwalk Furniture Co.
Factory's capacity in 1897 was 3,000 organs per year. Chase made organs until about 1900, and continued making pianos. In 1922 it became a part of United Piano Co., which became part of Aeolian in 1928. "Like a smile on the face is the charm of the Chase." Serial numbers: 1877 - 415, 1888 - 11325, 1895 - 32605.
For more information click on the "home" tab above